Achieving healthy, youthful skin has never been easier than with Sciton's ProFractional technologies. Using cutting-edge, skin-rejuvenating lasers, the ProFractional treatment resurfaces problematic areas of the face with minimal pain, invasiveness, or downtime. Fractional therapy has long been lauded for its ability to firm the skin at the same quality as other age-rectifying treatments.
Jiva Med Spa is the premier choice in ProFractional treatment. Dr. Fernando Colon is board certified by the American Board of Cosmetic Surgery. His practice is committed to the long-term treatment of all plastic surgery-related issues, which means that when his customers come to him for ProFractional treatment they receive the best and most effective treatment first.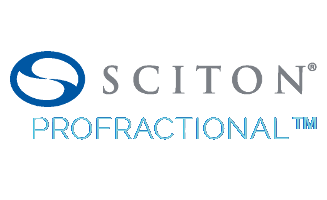 ProFractional Treatment Overview
ProFractional by Sciton utilizes the science of the skin to create smooth, ageless skin and treat various skin ailments. This therapy makes channels on skin surfaces that are as deep as 1500 microns in what is known as deep healing fractional therapy. These channels allow the production of fibroblasts – which is a cell found in connective tissue that creates collagen. The creation of collagen increases the rigidity of the skin, which helps decrease the presence of wrinkles.
There are two different ProFractional treatments available from Jiva Med Spa. ProFractional uses a 250 µm laser spot size. The patient can choose between 1.5% to 30% coverage of affected skin through this treatment. ProFractional-XC uses a 430 µm laser spot size and predefined treatment densities for greater speed. This treatment option also can add depth-selectable tissue coagulation for enhanced collagen remodeling. However, it is best to check with your plastic surgery provider prior to choosing a ProFractional treatment to see which is the best for you.
The Science Behind ProFractional Therapy
Deep healing fractional therapy is quickly becoming a replacement for traditional resurfacing techniques because of its relative gentleness. Through the application of 250-450 µm lasers to skin, only a small fraction of skin needs to be penetrated to gain the benefits of skin resurfacing. Microablation acts as a stepping stone between ablative and nonablative lasers, providing the benefits of ablation without the pain and downtime with traditional ablative lasers.
Unlike other skin-resurfacing techniques, ProFractional leaves a large portion of the skin's surface intact, which promotes faster healing, skin turgidity, and thickness because of the presence of melanocytes in the papillary dermis.
ProFractional combines the age-reversing science and short healing techniques from several popular skin resurfacing procedures to provide their customers with the most up-to-date and least invasive technique available today.
How ProFractional is Different
Advanced laser technology and ultimate water absorption for less heat conduction and decreased client pain.
Advanced precision using Turntable Resurfacing Lasers (TRL).
Can be combined with additional techniques, like MicroLaserPeel™ + ProFractional, BBL™ + ProFractional, and SkinTyte™ + ProFractional.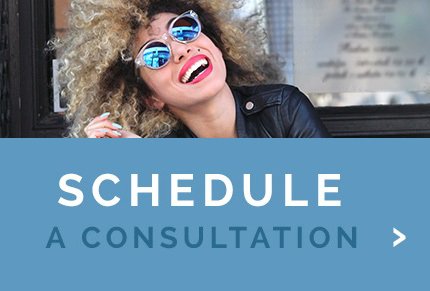 FAQs About ProFractional Therapy
Will the process hurt?
The process is significantly less painful than most modern plastic surgery treatments designed to smooth out the face. However, all patients have different reactions to the sensation of the surgery. Many describe deep healing fractional therapy as feeling like a rubber band snapping against the skin. However, some do not feel any pain at all. You can rest assured that any discomfort you might feel will be temporary and non-invasive.
Is this treatment suitable for all skin types?
All plastic surgery treatments have diverse applications, and ProFractional therapy is no different. ProFractional has been successfully used on all skin types, but it's always best to consult with your provider as to whether ProFractional will treat the skin issue that you are concerned with.
Is this a one-time treatment?
Like other plastic surgery, it is likely that you will have to return for prolonged results. However, ProFractional was made with long-term intent. There is minimal to no downtime after surgery, and time between surgery is much less than with other forms of plastic surgery. This is due to the implementation of self-healing and the minimally invasive incisions made by the ProFractional lasers.
Why ProFractional with Jiva Med Spa?
Jiva Med Spa is dedicated to serving the aesthetic needs of the Columbus, Beaver Creek, and Dayton areas. With a visit to Jiva MedSpa in Dayton or Columbus, the licensed and trained aesthetic surgery staff will work with your unique needs to provide you with skin resurfacing using ProFractional technology. We are the premier aesthetic surgery company in central Ohio, and we promise our clients cutting-edge technologies with their comfort, future, and peace of mind as the motivation for our service.
For more information, contact us today.
ProFractional is Sciton's solution for achieving excellent resurfacing results with minimal downtime. Unlike full field resurfacing which removes the entire surface area of a treatment site, ProFractional ablates narrow-diameter channels into the skin, covering a fraction of the total treatment area. This action initiates the body's wound healing response, while leaving the surrounding tissue intact for rapid healing. The benefits of ProFractional can include increased patient comfort, shorter healing times, and tunable results that can range from subtle to dramatic.
ProFractional utilizes a 250 µm spot size and offers a range of treatment densities from 1.5% to 30% coverage. ProFractional-XC utilizes a 430 µm spot size and predefined treatment densities for greater speed. ProFractional-XC also provides the ability to add depth-selectable tissue coagulation for enhanced collagen remodeling.
ProFractional creates clean, micro-ablated channels in the skin, which activate fibroblast production. The result is increased turgor and thickness to the skin. Leaving surrounding tissue intact helps promote rapid healing due to presence of stem cells and melanocytes in the papillary dermis.

ProFractional can be used on all skin types, both on face and body.
Better ablation through more efficient water absorption
ProFractional utilizes an erbium:YAG laser, which was chosen due to its high ablation efficiency. Erbium has a much higher absorption in the target chromophore water than CO2 (see graph below) which gives erbium the ability to vaporize tissue with very little thermal conduction. By contrast, due to their comparatively low absorption by water, CO2 lasers have lower ablation efficiency and therefore, unavoidably, conduct a significant amount of heat into the tissue.
Tunable Resurfacing Laser (TRL) technology
Erbium's high water absorption is only part of the story. What truly sets ProFractional apart is TRL technology, which gives the user the ability to adjust the depth of ablation and coagulation independently. By modulating the laser's energy to deliver supra-ablative pulses, ProFractional is able to vaporize any depth of tissue from 25 to 1500 µm per pass with extreme precision. If coagulation is desired,
ProFractional-XC delivers a train of sub-ablative laser pulses that heat the tissue to a selectable depth without vaporizing it.
ProFractional's TRL technology can ablate from 25 µm to 1500 µm with exacting precision.
ProFractional works very well as a stand-alone procedure or in combination with other treatments. Some examples of combination therapies include:
MicroLaserPeel™ + ProFractional – Start with Sciton's MicroLaserPeel for full field treatment to remove superficial irregularities followed by ProFractional to stimulate collagen remodeling through deep fractional ablation.
BBL™ + ProFractional – Start with Sciton's BBL for full field treatment to help remove pigmented lesions followed by ProFractional.
SkinTyte™ + ProFractional – Start with SkinTyte to improve skin laxity followed by ProFractional.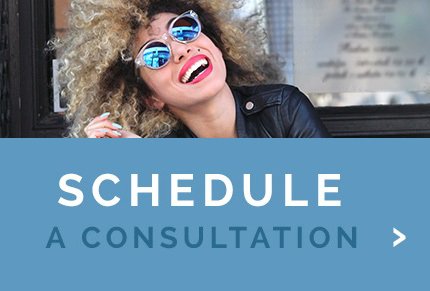 *Treatment results depicted or described may vary and are not guaranteed.