Vampire Facelift In Columbus & Dayton
The term "vampire" is a misnomer. No, you won't leave the office looking like the undead!
On the contrary, the Vampire Facelift will leave you with a rejuvenated, contoured, more youthful appearance – all by using the power of your own blood. It only takes 2 teaspoons!
Vampire Facelifts go a step beyond traditional Vampire Facials to deliver long-lasting face contouring results.
A Vampire Facelift combines hyaluronic acid filler (like Juvéderm or Restylane) and PRP injections to plump skin, smooth fine lines and wrinkles, and restore lost volume.
Over time, the platelet-rich plasma releases active growth factors that naturally boost collagen production, stimulate cell turnover, and enhance tissue regeneration.
The Vampire Facelift is best for facial reshaping, and it can treat the following:
Volume Loss
Fine Lines & Wrinkles
Loose, Sagging Skin
Sunken Eyes
Hollow Cheekbones
Jiva Med Spa Is Certified By The Cellular Medicine Association To Perform Vampire Facelifts!
Vampire Facelift Before / After Photos: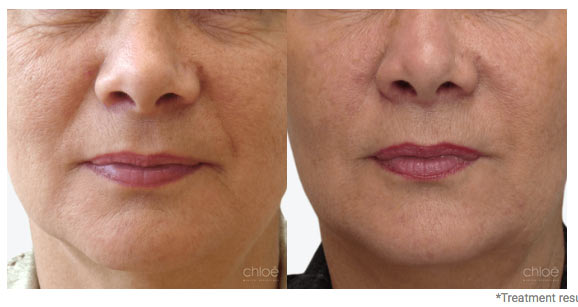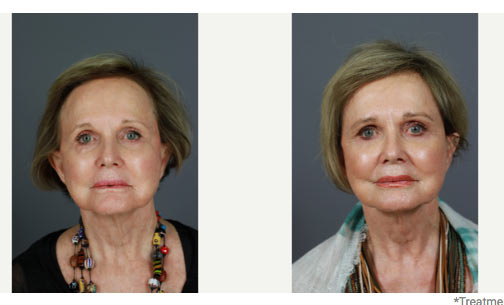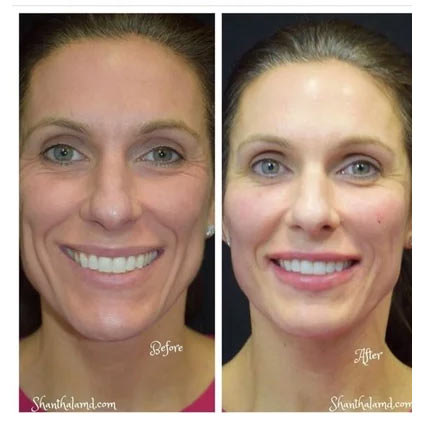 95% Of Patients Who Undergo A "Vampire Facelift" Agree It's Worth It!
– I had been noticing volume loss in my face for a few years and I decided a Vampire Facelift combined with fillers would be the best choice. What a great decision! The results are awesome! I had no bruising the next morning and I saw a softer version of myself when I looked in the mirror. The PRP will enhance the collagen production in my face which will help maintain this softer, youthful look. – Real Self Review
NOTE: Review has been edited for length and clarity.
Frequently Asked Questions:
Are PRP treatments safe?
PRP treatments are an in-office, non-surgical, and non-invasive procedure. Unlike other injections, PRP contains no manufactured ingredients and is naturally produced by your own body. Because we use your own blood and only sterile, FDA-approved methods of administration, there is no risk for allergic reactions or infections with PRP treatments.
Who can get a PRP treatment?
Anyone with fine lines and wrinkles, hyperpigmentation, acne scars, or loss of volume can benefit from a PRP treatment, such as a Vampire Facial or Vampire Facelift. If you suffer from breast discoloration, rippling, or loss of nipple sensation, a Vampire Breast Lift can help. PRP treatments are ideal for patients with all skin types and tones.
Do PRP treatments hurt?
Prior to the quick and easy hour-long procedure, numbing cream is placed on the patient's face and/or breasts in preparation for microneedling and/or injections. Most patients report feeling little to no pain during the procedure, and downtime is usually minimal.
How soon do you see benefits?
Benefits such as improved skin radiance and enhanced breast cleavage are seen immediately and will continue to improve as the PRP works to boost collagen production, increase cell turnover, and enhance tissue regeneration. Most patients report optimal results 12 weeks after treatment.
Schedule A Consultation Today!
Want to try the Vampire Facelift for yourself? Call us at 614-421-7546 (Columbus) or 937-705-9430 (Dayton) to schedule a consultation today!