Introducing BroadBand Light treatment
One of the most innovative, safest, and advanced methods for treating visible and aesthetic dermatological blemishes is through BroadBand Light treatment. BroadBand Light treatment is also referred to as Intense Pulsed Light treatment or photo-rejuvenation therapy. If you hear someone telling you that they received a photofacial, what they really are referring to is BroadBand Light treatment.
BroadBand Light treatment is substantially different from the obsolete laser treatment methods of the past. Historically, laser treatments were very rudimentary and lacked precision in their operation because they relied on one specific wavelength to treat the target areas of the skin. BroadBand Light treatment is more advanced, safer, and has precision targeting that is guided by intelligent computer software. It focuses light with advanced optics and utilizes multiple wavelengths of light intensity to produce a wider variety of high-quality treatment options.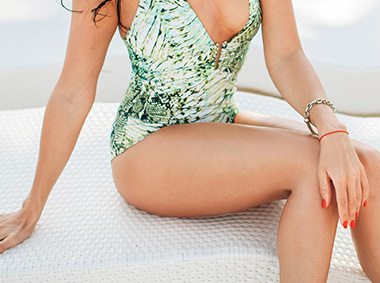 Benefits of BroadBand Light treatment
BroadBand Light treatment treats a variety of skin conditions and visible blemishes.
BroadBand Light treatment can be used to remove acne, to homogenize skin tone, to treat wrinkles, erase freckles, to soften or firm up the skin, to reduce crow's feet around the eyes, eliminate veins, or to delete unwanted patches of hair or dry skin.
The treatment provides life-changing and positive results immediately through non-invasive, non-chemical, and non-surgical procedures. Photo-facial light treatment recovery is quick and does not cause inflammation, discoloration, or pain in the treated areas.
How Does BroadBand Light Treatment Work?
BroadBand Light treatment technology is the result of groundbreaking science and medicine synthesizing advancements in machine learning, optics, lasers, physics, and dermatological treatment research. BroadBand Light treatment theory is built on the concept that dermatological surface damage can be reversed through skin reconditioning using precision doses of light being administered on the skin.
Aging is negatively correlated with skin health and aesthetic appearance. As people age, their skin is exposed to significant levels of environmental toxins, intense solar radiation, atmospheric conditions, poor diets, and the effects of gravity on the stability of the skin structure. Aging results in skin drying out, becoming wrinkled and unattractive, the discoloration of skin tone, and blistering and rigidity in skin texture.
BroadBand Light treatment works by having the device, controlled by computer software, send target doses of light and heat to the designated area. Exposing skin to the light causes minor damage to the skin cells that then sends signals to the body, stimulating collagen production in order to repair the area. Over time, dermatological skin cells lose their signaling sensitivity and need to be reinvigorated with certain patterns of light and heat that the BroadBand Light device can provide.
The damaged skin begins to disappear within seconds of exposure to the BroadBand Light, resulting in a smoother, softer, and aesthetically rejuvenated skin appearance without the side effects that are often produced by lasers alone.
Treatment is quick, easy, and painless. Most insurance companies will cover the cost of BroadBand Light treatment. BroadBand Light treatment is available on any region of the body, including the face, hands, chest, and genitals. It is available at our locations in Columbus, Dayton, and Beavercreek, OH.
Recovering From BroadBand Light treatment
Initially, BroadBand Light treatment may cause redness on the skin in affected areas, but for most people, it will quickly clear up within hours or days. There is no need to worry about hiding, because BroadBand Light treatment has a quick recovery time, especially for patients who have a busy lifestyle and need to maintain a visible presence at conferences, corporate meetings, or social engagements.
Skin sensitivity issues following BroadBand Light treatment is uncommon. Skin rashes, peeling skin, or dry skin is also a rare side effect. If you experience skin sensitivity or skin discomfort for more than a day, you should immediately contact a doctor or the treatment provider.
Most patients will be able to return immediately to their daily skin hygiene and lifestyle habits, such as putting on makeup, going to work, playing sports, acting on Broadway, or engaging in public speaking. In order to minimize postoperative discomfort, patients are provided with ice packs and skin rejuvenating aloe-vera lotion or gel that can be applied to the treated area at the prescribed time and dose recommended by your treatment specialist.
Patients with darker skin tones or brown hyper-pigmentation may observe that the treated areas of the skin gets darker in tone for a few hours or days. Patients may also observe inflammation, swelling, or peeling especially if treatment was done near the face, which has softer and more sensitive skin relative to other regions of the body.
In order to minimize side effects, follow your physician's after-care instructions and follow-up recommendations in order to achieve optimal results.
Patients are recommended to avoid drinking alcohol, avoid using drugs, and to minimize physical activity and exercise for a few days following treatment, in order to avoid any swelling, irritation, or bruising to the treated area. Doctors may also recommend that treated patients avoid direct sun exposure until full recovery has been achieved. Tanning beds and tanning lotions can negatively affect the treatment and should be avoided for a few weeks following a BroadBand Light procedure.