Dr. Nanda and Grandview Aesthetics hosts a night about Coolsculpting. This event is for the first 20 people and will include, food, drink, samples, and an extensive talk about the benefits of Coolsculpting. Other information on fillers, Xeomin, and procedures will be covered as well.
RSVP At this link required : http://evite.me/xq21WxQ8hk
Use this link for YES answers, Maybe and No will not be booked.
Learn everything you wanted to know about Coolsculpting!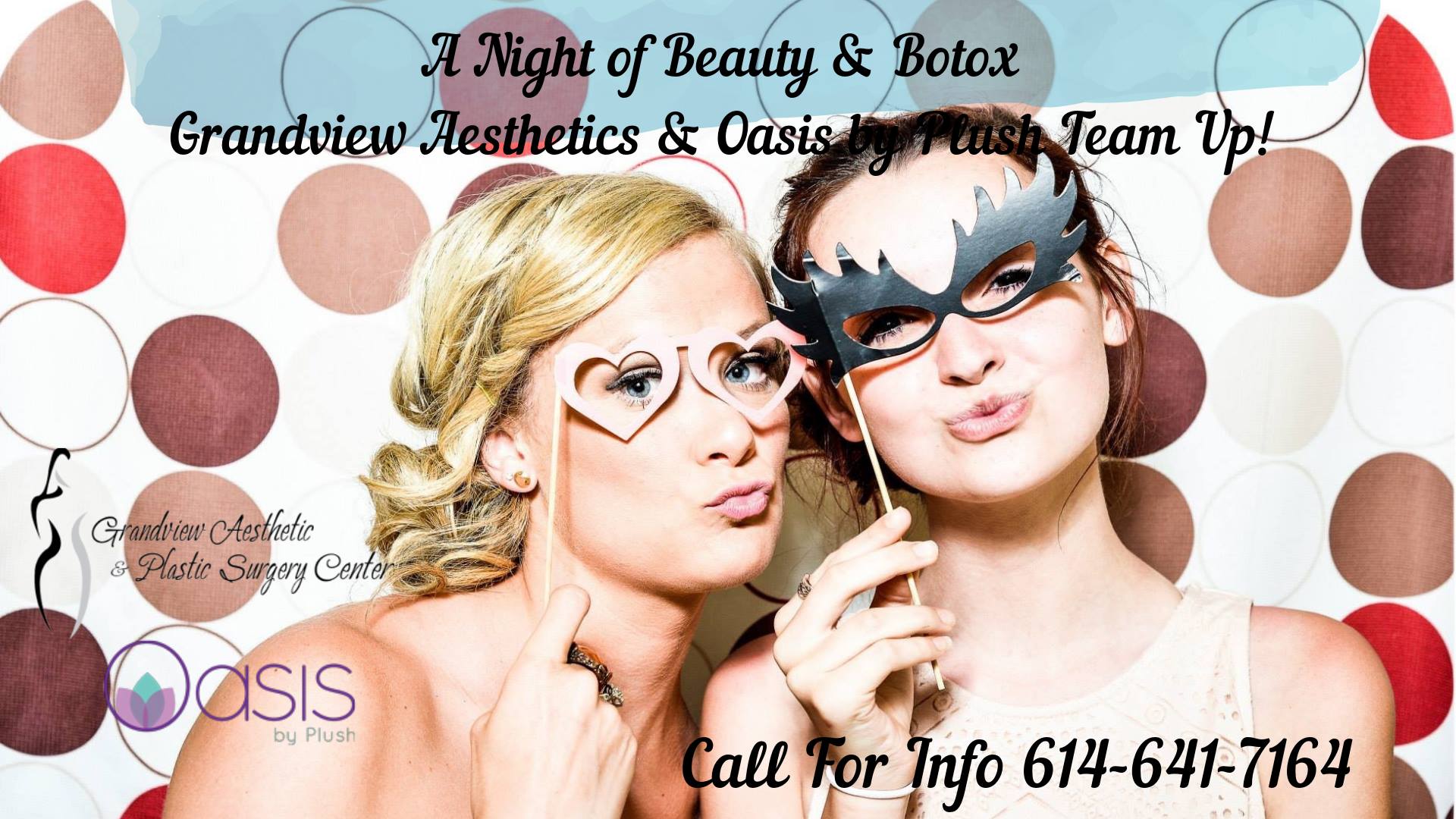 Grandview Aesthetic and Oasis by Plush team up for a night of beauty and botox. February 7th, 7-9 PM at 1153 Kenny Centre Mall Columbus, OH 43220 Call 614-641-7164 for info.
Ultherapy Demonstration. Food/Drinks.
$55 Lash Lifts (original price $70)
$99 Lash Extensions (original price $179)
$25 Full body Airbrush Tanning (original price $45)
$45 Full body Swedish Massage (original price $70)
$10 Per Unit Botox
$5 Per Unit Dysport
$10 Per Unix Xeomin
$200 Off Coolsculpting Booked That Night!
RSVP Today!