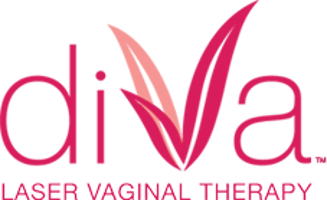 Women go through tremendous changes over the course of their life, and those that choose to have children sometimes go through changes that impact their intimate lives. Because of the change of hormones, dryness is a common occurrence and can significantly impact the pleasure of sex as well as cause discomfort in day to day lives. The skin (both inside and directly outside) can shape shift for several reasons, including scar tissue from birth. And after multiple vaginal deliveries, it is possible for your vaginal opening to be slightly larger.
While these are things that most women who go through vaginal childbirth experience, they can be cause for alarm or embarrassment. If this is the case, the non-invasive, quick, and relatively painless Diva laser vaginal therapy procedure could be a remedy.
Diva Laser Vaginal Therapy Treatment Overview
Diva laser treatment is a form of skin resurfacing localized to the vagina. Vaginal resurfacing is used to treat a variety of problems related to the vagina, including post-childbirth scars and loose skin, dryness, discomfort, and vaginal opening size.
During the procedure, a fractional laser is applied to the walls of the vagina and creates micro-lesions. While this sounds invasive, it causes minimal pain to the patient and acts much in the same way that a fractional skin treatment might – enhancing the production of collagen and thereby tightening the skin in the vaginal wall. This collagen production is what rejuvenates that vagina and returns it to near its original elasticity and tightness. It also effectively treats the damaged tissue and mucous lining that contributes to vaginal dryness.
Over a period of at least three treatments, the vagina eventually builds back tissue that was impacted by one or more vaginal childbirths. After each laser therapy session, the patient can expect to experience minimal downtime and be able to continue with their daily life. While sex should be avoided for at least 48 hours, the vagina should otherwise feel regular, although some patients have reported feeling slight increases in sensitivity during the healing days.
How Diva Vaginal Laser Treatment is Different
Diva takes much less time than many traditional vaginal rejuvenation treatments. For laser application of the full vaginal canal, only 3-5 minutes is needed.
Each treatment is personalized, and consultations with surgeons prior to the procedure provide the most overarching and matching treatment for each of our customers.
Disposable instruments ensure patient privacy and safety between treatments.
FAQs About Diva Vaginal Laser Treatment
Will I need localized anesthesia?
Diva procedures are quick and relatively painless, with downtime that is significantly less than many other plastic surgery procedures. Treatments take only a manner of minutes, and patients can return to their daily lives immediately with little to no lingering discomfort. Therefore, there is no need for any anesthetic, including local anesthetic or an anesthetic cream.
Will I notice results straight away?
No two treatments are ever the same, and this goes for vaginal laser treatments as well. Therefore, long-term results may vary and intended results might take strategic planning with your surgeon. However, you will most likely feel a difference in the tightness and health of your vagina after the 48-hour healing period.
What is post-treatment like?
Patients will receive full instructions on post-treatment care from their surgeons, and often this care will be personalized based on the level of treatment received. However, after most patients will experience little to no pain. Loose, breathable clothing will help the treated area heal itself. Allowing for adequate rest will also help the speed up the recovery process. Any pain should be minor, and if a patient experiences anything greater than soreness they should call their surgeon or provider for further details. Because this is non-invasive, healing time should be no more than 48 hours.
Why choose Jiva Med Spa for Vaginal Laser Therapy
Jiva Med Spa has been a leader in aesthetic surgery in the Midwest, and by adding Diva into our services provided, we know that we can improve the lives of our patients so much more. Dr. Rakesh Nanda of Jiva Med Spa in Columbus has worked with Diva for years to rejuvenate sexual health among women who have children. Jiva Med Spa utilizes Sciton systems for minimal invasiveness, increased comfort, and drastic results for our patients. All our procedures are provided with the intention of long-term results.
To schedule a Diva consultation, contact us today. Our staff will discreetly direct your call to the appropriate doctor.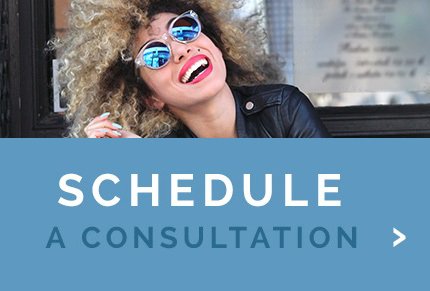 Who is an ideal candidate for the treatment?
Women that have had children or are experiencing menopause may be interested in a resurfacing treatment to improve the quality of their vaginal tissue.
How long does a procedure take?
diVa's ergonomic design allows for patient comfort and ease of use. Each treatment can take 3 to 5 minutes to fractionally resurface the full length of a vaginal canal.
How many treatments are recommended?
Patients may choose between 1 and 3 procedures spaced every 4 weeks apart, followed by 1 treatment every 6 – 12 months.
What do patients experience during the treatment?
Patients will experience a slight pressure against the vaginal wall during laser resurfacing. The treatment is fast with minimal discomfort. Some patients may experience increased sensitivity near the vaginal opening.
What do patients experience in the 48 hours following the treatment?
Patients may return to their daily routine with minimal to no discharge, spotting, or discomfort; however, they should avoid sexual intercourse for up to 48 hours.
What do patients experience in the 48 hours following the treatment?
Patients may return to their daily routine with minimal to no discharge, spotting, or discomfort; however, they should avoid sexual intercourse for up to 48 hours.
Is there a disposable?
Yes, the single-use SQD not only expands the vaginal tissue to provide greater treatment area but also reduces the time it would take to clean the handpiece between treatments.
Is sedation necessary?
No, the laser resurfacing treatment is fast, easy and completed in an outpatient setting. Topical anesthetic may be applied to increase patient comfort but is not necessary.