Jiva Med Spa in Dayton, Ohio
If you need tattoo removal, CoolSculpting, laser hair removal, Botox, or another aesthetic procedure in Dayton, Ohio, come visit Jiva Med Spa at 4235 Indian Ripple Road, Beavercreek, OH. Dayton is a city in western Ohio, and it's home to the National Museum of the United States Air Force located at Wright-Patterson Air Force Base, just 6 miles from the city center. Our medical spa is conveniently located by the intersection of I-675 and Indian Ripple Road, so it's an easy trip for Ohio locals and out-of-towners alike. Our original medical spa is located in Columbus, Ohio, but our Dayton location has the exact same equipment, treatments, and capabilities.
Popular Treatments & Procedures At Jiva Med Spa In Dayton, Ohio
Skincare Services
As we age, collagen and elastin production in the skin begins to slow down, which can lead to fine lines, wrinkles, dullness, and discoloration. Combat the natural aging process and improve the appearance of tired-looking skin with our wide range of esthetician skincare services in Dayton, Ohio. Our featured skin services and individual procedures will leave you with glowing, youthful skin after just 1-2 treatments. Do you really need an excuse to indulge in self-care?!
COVID-19 Testing
Health and wellness is a lifelong journey. That's why we offer COVID-19 antibody and antigen testing in our Dayton, Ohio location. In addition to vaccination efforts, systematic screening and detection of COVID-19 cases is critical to stem the spread. The COVID-19 Antibody Test can tell if you've been previously infected with the virus or if you're actively infected. The COVID-19 Antigen Test can tell if you're currently infected with COVID-19, and results are available within 10 minutes.
Laser Hair Removal
Laser hair removal or reduction at Jiva Med Spa can permanently reduce hair growth on your legs, armpits, upper lip, chin, back, and the bikini line. Laser hair removal is one of the most popular aesthetic procedures in the United States, and we have top-of-the-line equipment in our office including Forever Bare BBL and ClearScan YAG. Laser hair removal is always performed under the supervision of our Medical Director, Dr. Rakesh Nanda, to ensure flawless results.
Botox
Botox is FDA-approved to improve the appearance of frown lines, crow's feet, and forehead lines in adults. Botox is the aesthetic industry's #1 best-selling wrinkle relaxer, and it's great for men and women of all ages who wish to look younger without looking like they've got any work done. Botox injections at Jiva Med Spa are quick and easy, and they only take about 10-30 minutes depending on the number of units and injection sites you need.
Cellfina
Cellfina treats the structural cause of cellulite under the skin's surface – the connective bands woven throughout fat in the thighs and buttocks. Cellfina is FDA-cleared to reduce the appearance of lumps, bumps, and dimples on the thighs and buttocks for at least 3 years, and results are visible just 3 days after treatment. The procedure only takes 45 minutes, and downtime is minimal. Most patients can go back to their normal activities after 24 hours.
Ultherapy
Want the look of a facelift without getting one? Then Ultherapy is for you! Ultherapy uses safe, time-tested ultrasound energy to lift and tighten the skin naturally – without invasive surgery or downtime. Ultherapy has been established as safe and effective in clinical studies and in more than 350,000 treatments worldwide. By harnessing the power of ultrasound energy, Ultherapy can help jumpstart the regenerative process that produces fresh, new collagen. Results will appear 2-3 months after treatment.
diVa Vaginal Rejuvenation
diVa Laser Therapy is a form of skin resurfacing that's localized to the vagina, and it's used to treat loose skin, dryness, discomfort, and vaginal concerns caused by childbirth and/or menopause. During the procedure we apply a topical anesthetic, then apply the laser to the walls of the vagina to create microlesions. Over 3+ sessions, the microlesions stimulate the production of new collagen-rich tissue, therefore tightening the vaginal wall, improving elasticity, and reducing incontinence.
Hormone Therapy
Bioidentical Hormone Therapy (BHT) has been approved by the FDA to naturally replace hormones that are low or out of balance due to menopause, andropause, or other life changes. Hormone imbalance can present itself in many ways; difficulty sleeping at night, anxiety and depression, unexplained weight gain, decreased muscle strength, and reduced sexual desire. BioTe's subcutaneous method of administration continuously releases hormones throughout the day and night, creating a more consistent, predictable, and reliable result.
Z Wave Q
The Z Wave Q uses powerful sound wave technology to boost metabolic activity, increase blood circulation, diminish cellulite, and enhance the results of body contouring procedures. The Z Wave Q sound waves travel deep into the tissue and spread out radially, increasing the body's metabolic activity in the form of increased blood flow and lymphatic drainage. At Jiva Med Spa, we provide a FREE Z Wave Q treatment with every CoolSculpting session to reduce pain and enhance results.
NeoGraft Hair Restoration
Hair loss is a common problem in both men and women. NeoGraft is an FDA-cleared hair restoration system that transplants individual hair follicles (FUE method) vs. a strip of skin (FUT method), resulting in less scarring and a higher success rate. At Jiva Med Spa, Dr. Rakesh Nanda performs ALL NeoGraft procedures, ensuring high-quality results from Ohio's top cosmetic doctor. NeoGraft is great for people who want a minimally-invasive, natural-looking, and FDA-cleared hair restoration experience.
Aerolase Laser Services
Aerolase is an industry-leading laser technology for skin health. The Aerolase system provides integrated solutions to address concerns such as acne, hyperpigmentation, toe fungus, skin tags, warts, and even hair removal. There are 3 types of Aerolase lasers: the Neo Elite, the Era, and the V650. Each laser has its own indications; together they are FDA-cleared for more than 30 treatments. If you're ready to experience the industry's most powerful aesthetic laser, contact Jiva in Dayton today.
Erectile Dysfunction
Sexual health is a major part of overall wellness, which is why we provide a number of treatments for erectile dysfunction at Jiva Med Spa. Erectile dysfunction is a form of sexual dysfunction, and it's extremely common: one 2018 study estimated that 1/3 of men will experience ED at some point. Men deserve to feel confident in their intimate relationships, so we offer Z Wave Q, hormone therapy, and the P-Shot to treat erectile dysfunction in Ohio.
Jiva Med Spa is the go-to medical spa and aesthetic center in Dayton, Ohio. Just ask our hundreds of happy clients why they love us so much! Not only do we specialize in a wide variety of industry-leading treatments and procedures, but we also have a fabulous massage center where you can relax your mind, body, and spirit with an Aromatherapy Massage, a Swedish Massage, or a Deep Tissue Massage. If you're ready to live your best life, simply call our Dayton, OH location at 937-705-9430 or drop by our office at 4235 Indian Ripple Road, Beavercreek, OH. Also, be sure to check out our Monthly Specials for amazing deals on our most popular treatments.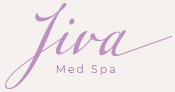 Office Hours
Jiva Med Spa – Dayton 
Monday: 10am – 6pm
Tuesday: 10am – 6pm
Wednesday: 10am – 6pm
Thursday: 10am – 6pm
Friday: 10am – 2pm
Saturday: Closed
Sunday: Closed
Please call: 937-705-9430 to speak with a member of our team.
Follow us on social, and stay up to date here on how COVID-19 is impacting our current schedule.