Jiva Med Spa in Columbus, Ohio
At our Columbus/Grandview Heights location at 1127 Dublin Rd, Jiva Med Spa offers the cutting edge in skincare treatment. From body contouring and vein treatments to hormone therapy and plastic surgery, Jiva Med Spa Columbus can rejuvenate and repair your skin, turning the clock back for a younger you.
The Essential Stimulator Peel by ZO Skin Health has three different formulas that will help your skin to look healthier by prepping it, peeling it, and neutralizing it. The advantages of this peel are that it stimulates epidermal turnover, speeds up exfoliation, makes skin tone even, improves the pigment of the skin, reduces fine lines, and leaves the skin calm with no irritation.
The ZO 3 Step Peel blends different exfoliates, a 6% concentration of Retinal, and collagen to restore balance to the skin for a smoother, tighter look. This peel is great in supporting your skin and is followed up at home with a Retinol treatment that helps sustain the benefits of the peel.
In addition to the two peels above, we also offer Microneedling, Glytone Peels, Epionce Refresh Peels, Epionce SAL-E Peels, and Epionce MAL-E Peels.
PicoSure tattoo removal lasers are used for shorter periods of time than and break up the ink particles so small that they are easily absorbed into your body and disposed of. Because of this new technology, you can now get a tattoo removed in its entirety in a shorter number of sessions.
At jiva Med Spa, we offer a highly effective non-invasive body contouring procedure called CoolSculpting, non-surgical Venus 4D Technology, truSculpt 3D, Wave Pro from Zimmer, and Venus Legacy.
Ultherapy is a non-invasive procedure that lifts the eyebrows, neck, and under the chin. This therapy uses the power of an ultrasound and is FDA approved so you can rest easy knowing that it is a trusted procedure that has been used effectively in more than 350,000 different treatments and has been proven in multiple clinical studies.
Everyone deals with aging and the effects of it on your skin. Because of sun exposure and your body's natural process of aging, you can develop sunspots, fine lines and just an overall dullness to your skin. Many treatments out there are not able to effectively treat these issues because the lasers being used are not able to penetrate the problem deeply enough. Halo is a revolutionary treatment that targets the problems you are having with your skin at just the right depth to restore your youthful look.
There are so many laser services available at Jiva Med Spa that it is just easier to list all of the laser procedures available here. We have laser hair reduction/electrolysis, treatment for facial veins, facial resurfacing, tattoo removal, acne/rosacea treatment, varicose vein treatment, laser vaginal therapy, Forever Young BBL, Halo hybrid fractional laser therapy, ClearScan YAG Laser Hair Reduction, Sciton MicroLaserPeel, Sciton ProFractional, Sciton Skintyte II and of course, PicoSure tattoo removal. Ask us about the different procedures listed above.
There are many reasons that you might want to get rid of visible veins. This could be because of pain due to restricted blood flow or the fact that you find the veins unsightly. We offer many different treatments for you to get rid of the veins that are bothering you.
No matter the type of vein that is bothering you, a consultation can be set up to see what the best treatment option is.
Getting make-up put on your face permanently is becoming more and more popular. This puts the pigment under the dermal layer of skin. People choose to do this for many reasons including the fact that they are tired of applying makeup or they have an injury or illness that makes this an easy decision for them as it can help to cover up a scar if that is their concern. We offer eyeliner, lip liner, areola re-pigmentation, scar camouflage, and microblading.
Cellfina is an amazing new FDA approved procedure that will help you with your unsightly cellulite. This procedure is only needed one time and it will reduce cellulite for up to three years.
This procedure is a safe way for you to use your own cells to boost your appearance. This is when your own blood is taken and the platelets are separated and used to rejuvenate your look. Some people refer to this as a "vampire" facelift. It is a safe and effective procedure that you can use along with Halo, Pro Fractional, Venus Viva, microneedling, or other laser resurfacing treatments offered here.
As you age, another thing you need to remember to keep balanced is your hormones. If your hormones are balanced then you have better health and disease prevention. Hormone pellets release natural estrogen and/or testosterone metabolized at just the right consistency for your body. These treatments give you your energy back, enhanced muscle strength, increase your ability to lose weight, and prevent age-related illnesses. You will also see an increase in your mental clarity and quality of life while being happier and feeling younger.
Get in touch with Jiva Med Spa to schedule a consultation today!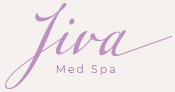 Jiva Med Spa Columbus
Phone: 614-421-7546
Monday: 10:00 am – 7:00 pm
Tuesday: 10:00 am – 7:00 pm
Wednesday: 10:00 am – 7:00 pm
Thursday: 9:00 am – 7:00 pm
Friday: 9:00 am – 7:00 pm
Saturday: 9:00 am – 7:00 pm
Sunday: Closed
Stay up to date here on how our office has been impacted by COVID-19