Welcome To Jiva Med Spa In Columbus, Ohio!
If you're looking for a medical spa or aesthetic center in Columbus, Ohio, look no further than Jiva Med Spa located at 1127 Dublin Rd, Columbus, OH 43215 in the charming community of Grandview Heights. Our Columbus office is conveniently located on Dublin Road with plenty of parking, just .4 miles south of the beautiful McKinley Park. We debuted our new-and-improved Columbus, Ohio medical spa in 2020, and it's a spectacular space to rejuvenate your mind, body, and spirit. We offer a wide variety of popular treatments and procedures in Columbus, including tattoo removal, CoolSculpting, laser hair removal, and Botox. 
Jiva Med Spa Treatments & Procedures In Columbus, Ohio
Body Contouring
If you eat well and exercise but still can't get rid of your tummy or love handles, our body contouring treatments are for you! We offer a variety of non-surgical body contouring procedures in Columbus, including CoolSculpting, Z Wave, Cellfina, TruSculpt Flex, TruSculpt iD, Venus Legacy, and Vampire Breast Lift. Depending on your unique body type and goals, we'll recommend a treatment plan to help you get the slim, sexy, and sculpted body of your dreams. 
Anti-Aging
Fine lines and wrinkles, who?! As we age, collagen and elastin begin to break down, causing our facial skin to look tired and lifeless. Our wide variety of anti-aging treatments and procedures can help you look and feel like a younger, more vibrant version of yourself. Our Columbus location offers Ultherapy, Forever Young BBL, Vampire Facial, PRP injections, Venus Viva, HALO, ProFractional, Secret RF Microneedling, SkinTyte II, and FDA-approved hormone therapy. 
Acne, Scars & Discoloration
Your face is the first thing people see when they meet you, and you deserve to feel comfortable, confident, and beautiful in the skin you're in! No matter if you struggle with stubborn acne, scars, or discoloration, we have a treatment that will help improve the appearance and texture of your skin. Choose from tattoo removal, ProFractional, Forever Young BBL, MicroLaserPeel, and laser therapy for spider veins, birth marks, varicose veins, and more. 
Sexual Health
Sexual health and wellness is an important part of OVERALL health and wellness! That's why we provide a variety of treatments and procedures that enhance your sexual health and give you confidence in the bedroom, including Geneveve, O-Shot, P-Shot, Diva Vaginal Therapy, and Hormone Therapy. Our sexual health and wellness treatments are perfect for men and women of all ages, and we provide confidential consultations. Reignite your spark at Jiva in Columbus! 
Hair Removal/Restoration
Whether you're looking to remove hair from the face or body or restore fine or thinning hair on your head, we have a hair treatment that's right for you. Our featured hair removal/restoration treatments include laser hair removal, electrolysis, and NeoGraft hair restoration. We provide plenty of pre-treatment prep like topical numbing solutions to maximize your comfort and make the hair removal/restoration experience as relaxing and enjoyable as possible. 
Injectables & Fillers
Injectables and fillers are all the rage in Hollywood, and you can have that same celebrity treatment in Columbus! Whether you want plump lips or a smooth forehead, we have the right product for your aesthetic goals. At Jiva Med Spa we have a variety of FDA-approved injectables and fillers to choose from, including Botox, Dysport, Jeuveau, Xeomin, Restylane, Revanesse Versa, and Juvéderm. You will leave our office looking younger and happier, guaranteed. 
Cosmetics
At Jiva in Columbus, we offer a number of cosmetic treatments that can make you look and feel like a more beautiful, natural version of yourself – no makeup required! Our cosmetic treatments are perfect for busy people, and our most popular option is Latisse – an FDA-approved eyelash growth serum that grows natural eyelashes longer, fuller, darker, and stronger. Who needs mascara?! We can also do eyelash and eyebrow tinting and facial waxing. 
Skincare Services
An ounce of prevention is worth a pound of cure, especially when it comes to your skincare routine! At Jiva in Columbus, we offer a variety of skincare services that will help you achieve flawless, glowing, youthful skin. Treatments include custom facials, dermaplanes, microdermabrasion, chemical peels, extractions, and more. We also carry medical grade skincare products including SkinBetter, ZO Skin Health, and Colorescience in our office. 
Book An Appointment At Jiva Med Spa In Columbus!
Jiva Med Spa is the #1 medical spa and aesthetic center in Columbus – there's a reason why our clients LOVE us! Not only do we specialize in industry-leading procedures like tattoo removal and CoolSculpting, but we also have state-of-the-art technology to help men and women from all walks of life look and feel their very best. If you're ready to book an appointment with us, simply call our Columbus, Ohio office at 614-421-7546 or drop by in person at 1127 Dublin Rd, Columbus, OH 43215. We also have amazing Monthly Specials you can take advantage of. We can't wait to see you soon.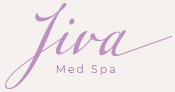 Jiva Med Spa Columbus
Phone: 614-421-7546
Monday: 9:00 am – 7:00 pm
Tuesday: 9:00 am – 7:00 pm
Wednesday: 9:00 am – 7:00 pm
Thursday: 9:00 am – 7:00 pm
Friday: 9:00 am – 7:00 pm
Saturday: 9:00 am – 2:00 pm *may vary
Sunday: Closed
Stay up to date here on how our office has been impacted by COVID-19