There are many safe, non-surgical, and non-invasive cosmetic procedures on the market that can help improve the appearance of your tired skin and give you back the confidence of your youth.
Celebrating Healthy Skin Month:

How To Reverse Years Of Sun Damage On Your Face
The American Academy of Dermatology sponsors "National Healthy Skin Month" every November to promote skin cancer awareness and educate people on how to treat and prevent common skin conditions. Skin is the body's largest organ, and it can reveal a lot about your overall health. A number of factors can affect your skin's appearance, including lifestyle, diet, genetics, personal habits, and – of course – sun exposure. According to Web MD, ultraviolet light from the sun's rays is the #1 cause of skin damage. Long-term exposure eventually breaks down collagen and elastic tissue, which causes the skin to stretch, sag, wrinkle, and discolor.
Sun tans first became fashionable in the 1920s, and people associated them "having wealth and leisure time, and being able to afford to travel to warmer climates during the winter months," according to Science Learning Hub. It wasn't until 1956 that scientists associated melanoma with sunlight exposure. Even then, it took a long time for the general public to catch on and adopt a more sun-conscious lifestyle. Today, skin cancer is the most common cancer in the United States, and it's estimated that 9,500 people are diagnosed with the disease every single day.
To protect against harmful, skin-cancer causing UV rays, the American Academy of Dermatology recommends people apply broad-spectrum, water-resistant sunscreen with an SPF of 30+ every day (even during the winter months), avoid direct sun exposure from 10am-4pm, and wear protective clothing, hats, and sunglasses while outside. Thankfully, the population of tan-obsessed individuals seems to be on the decline, with a recent study suggesting that "indoor tanning among adolescents dropped by more than half from 2009 to 2015."
Beyond skin cancer, there are a number of common skin conditions that people experience as they move into their 30s, 40s, 50s, and beyond. While some are related to prolonged sun exposure, others are just part of the normal aging process.
What Are The Top 4 Most Common Skin Concerns?
Fine lines and wrinkles are typically the #1 skin concern that people begin to notice as they age. Fine lines and wrinkles are often exacerbated by too much sun exposure, but smoking can also lead to premature aging since it impairs blood flow to your skin, cutting off access to oxygen and important nutrients. That said, fine lines and wrinkles are also part of the normal aging process, as collagen production begins to slow down and skin becomes less elastic. Fine lines and wrinkles are often most prominent around the mouth and eyes, also known as "laugh lines" and "frown lines," and they're caused by repetitive facial expressions over the years.
Age spots – also known as sun spots or liver spots – are tan, brown, or black patches on the skin that typically appear on frequently exposed areas including the face, hands, shoulders, and arms. Age spots are a result of the body producing too much melanin pigment in order to protect itself against prolonged sun exposure. Although people of any age, sex, and race can develop age spots, they're most common in people with fair skin who have a history of frequent sun exposure and tanning bed use. Although age spots are harmless, they can look similar to the early signs of skin cancer, so it's best to always schedule regular appointments with your dermatologist to check out anything suspicious. Despite their prevalence, many people wish to remove age spots for cosmetic reasons in order to retain a smoother, more even complexion.
Similar in appearance to age spots, melasma is a common skin pigmentation disorder that causes brown or gray patches on the skin, particularly on the nose, forehead, cheeks, and upper lip, according to Medical News Today. Unlike age spots, melasma is far more common in women than in men, and it's also more likely to occur in people with darker skin since their skin naturally contains more melanocytes, or color-making cells. Although sun exposure can absolutely be a contributing factor to melasma, the skin condition can also be caused by changes in hormones, such as during pregnancy, menopause, and even the use of birth control pills. Oftentimes, melasma fades on its own, but some cases are more severe and may require cosmetic intervention.
As we age, normal body processes begin to slow down, and that includes the production of collagen (which makes skin strong) and elastin (which makes skin stretchy). According to Healthline, collagen is the most abundant protein in our bodies, and it's responsible for holding our skin in its tight, bouncy structure. Therefore, a lack of collagen inevitably leads to loose, saggy skin. In addition to the natural aging process, prolonged sun exposure can also contribute to the severity of loose facial skin since UV light is known to break down collagen and hinder its production. When old age and excess sun exposure combine, gravity naturally causes the less supple facial skin downward – particularly around the eyebrows, eyelids, cheeks, jawline, and even the ear lobes.
Prevention Is Important, But What If Your Skin Is Already Damaged?
Although aging is an inevitable part of life, sun exposure can exacerbate almost every common skin condition that people experience. And while you can definitely take steps to avoid sun exposure, what if the damage is already done? As we age, so do our bodies, which leaves many men and women feeling self-conscious about their appearance. It's a cliché, but one that holds: when you look good, you feel good. We all deserve to feel good, especially as we approach our golden years. Thankfully, there are many safe, non-surgical, and non-invasive cosmetic procedures on the market that can help improve the appearance of your aging skin and give you back the confidence of your youth. Let's explore the top 5 anti-aging cosmetic procedures we perform at Jiva Med Spa, and how each procedure can restore youthful, glowing skin.
Top Five Cosmetic Procedures For Youthful, Glowing Skin:
Forever Young BBL is an innovative technology from Sciton that has been shown to change the expressions of genes associated with aging, longevity, and increased lifespan. Forever Young BBL works by delivering light therapy to target multiple signs of aging and sun damage to provide patients with a clearer, smoother, and much younger complexion. With a regular treatment schedule, Forever Young BBL can effectively remove age spots, freckles, and redness to provide a more refreshed, rejuvenated appearance. As an added benefit, Forever Young BBL can also be used to reduce unwanted hair and control active acne breakouts.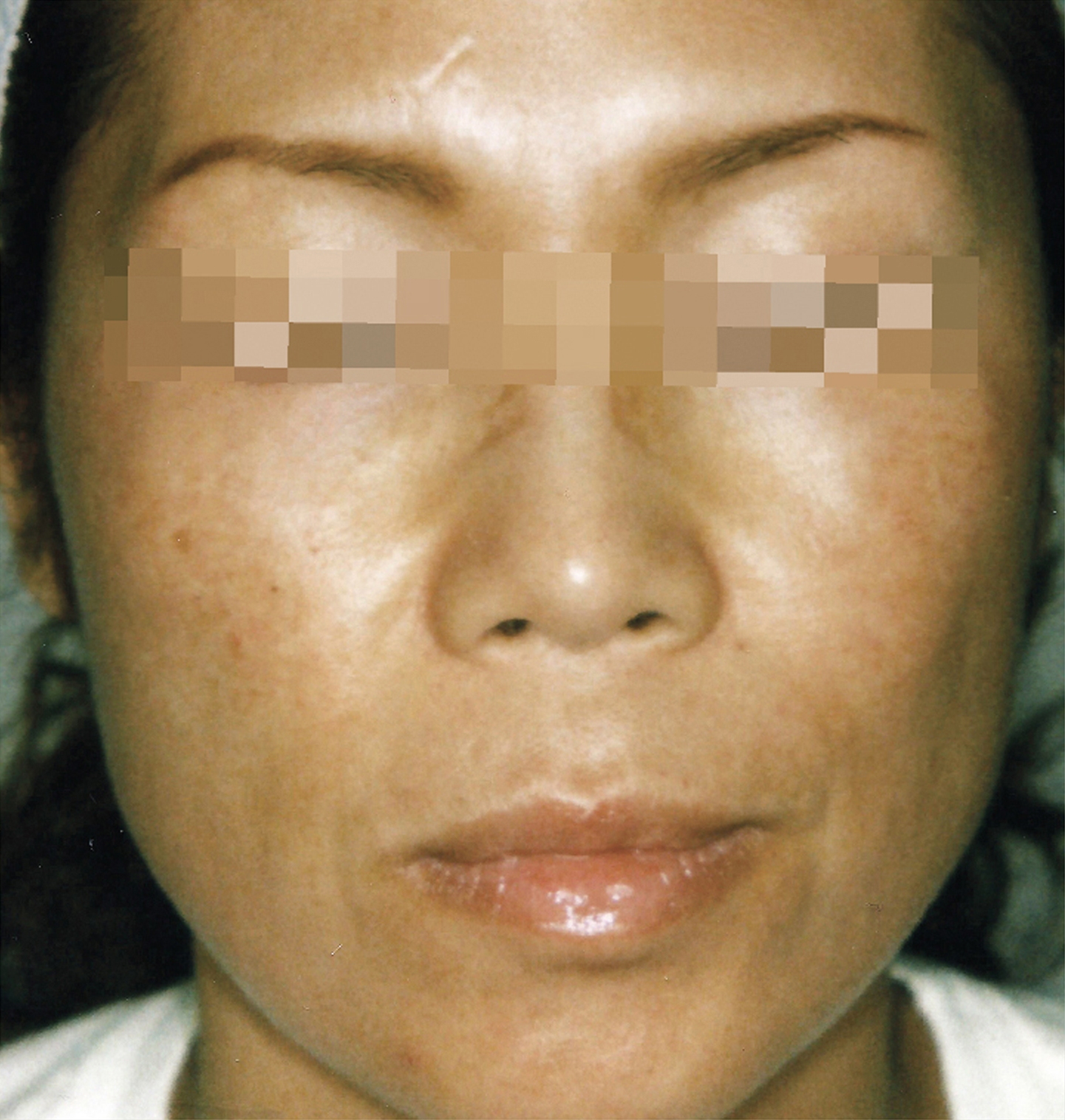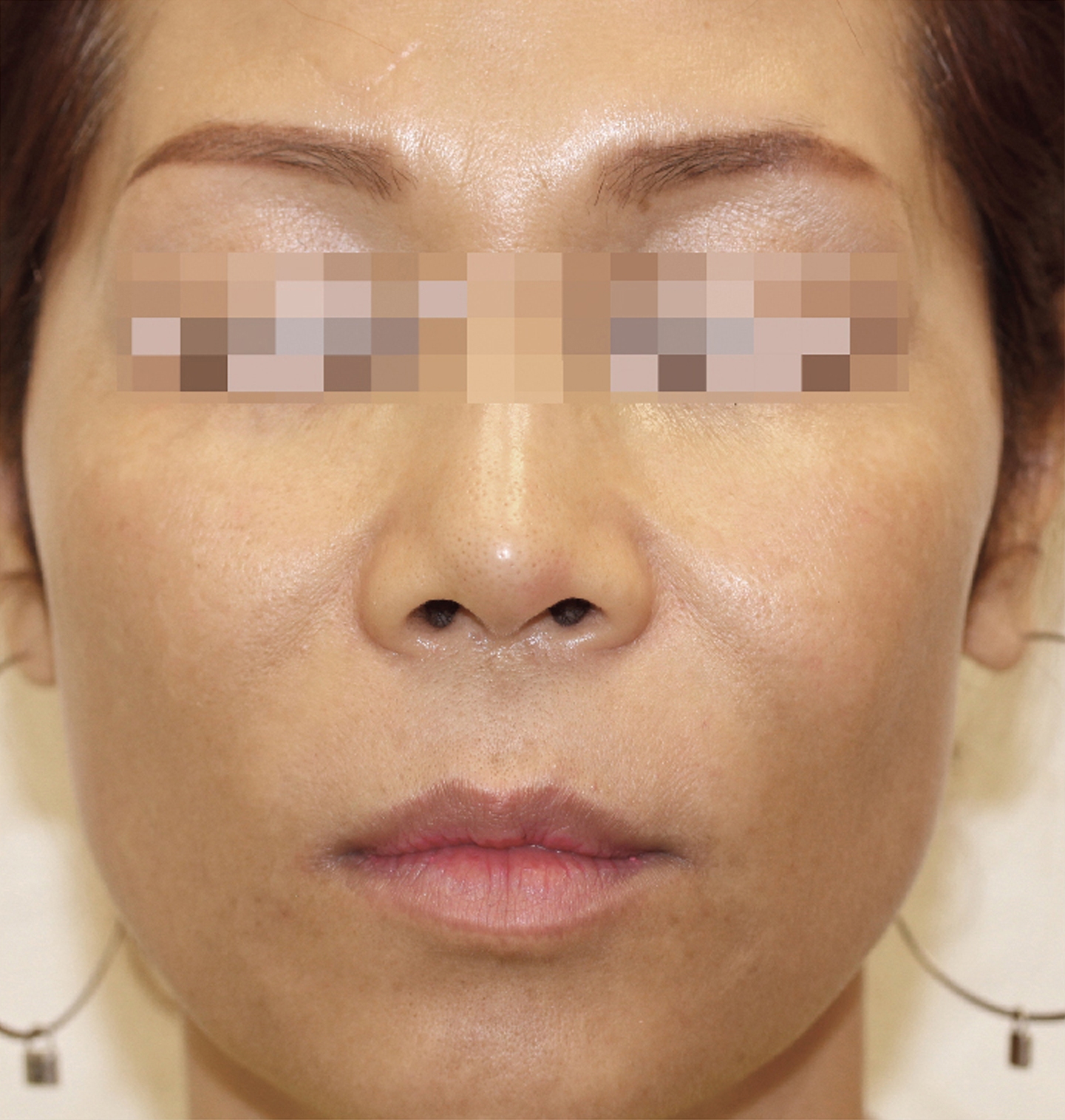 HALO from Sciton is the world's first Hybrid Fractional Laser that delivers non-ablative and ablative wavelengths to the same treatment zone, which gives patients extraordinary resurfacing results without the discomfort or downtime that's usually associated with laser procedures. By triggering the skin's natural healing process, HALO is able to improve skin tone and texture to restore a youthful glow. Patients treated with HALO can expect remarkable results in 1-2 treatments while older, non-hybrid procedures require at least 5-6 treatments. Even better? Your HALO results can last for years, as long as you continue to protect your new healthy skin at all times with broad-spectrum sunscreen.
Another innovative technology from Sciton, a MicroLaserPeel removes a very thin top layer of skin with a laser beam, effectively eliminating wrinkles and damaged skin cells that are a result of sun exposure and the normal aging process. As the skin heals, fresh cells grow and resurface the treated area. MicroLaserPeel can treat mild wrinkles, scars, keratosis, sun damage, and pigment irregularities. Although excellent results can be obtained in just one treatment, the optimal number of treatments needed may vary from patient to patient, depending on initial skin quality and personal aesthetic goals. The MicroLaserPeel typically involves 3-4 days of downtime while the new surface layer of the skin heals.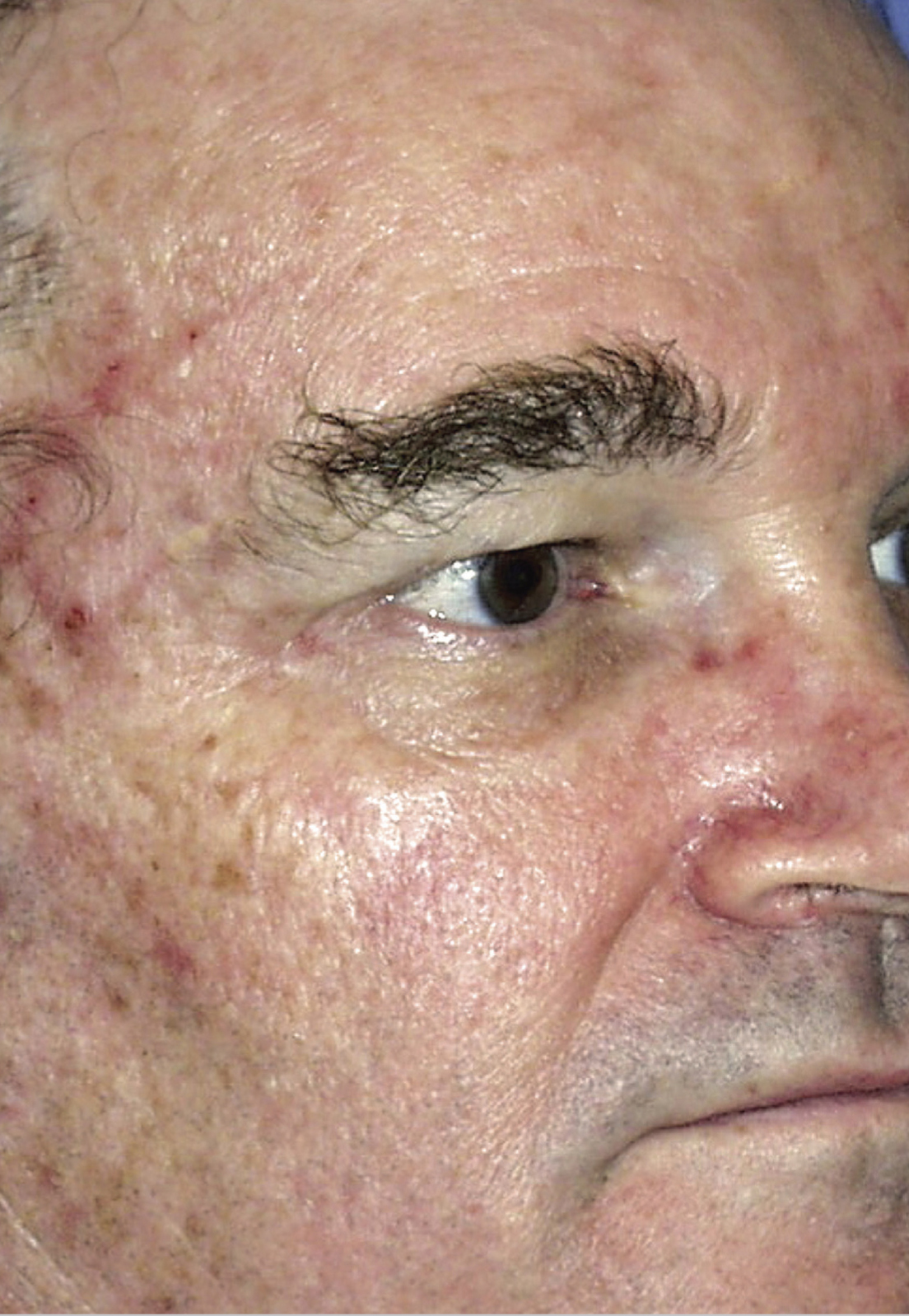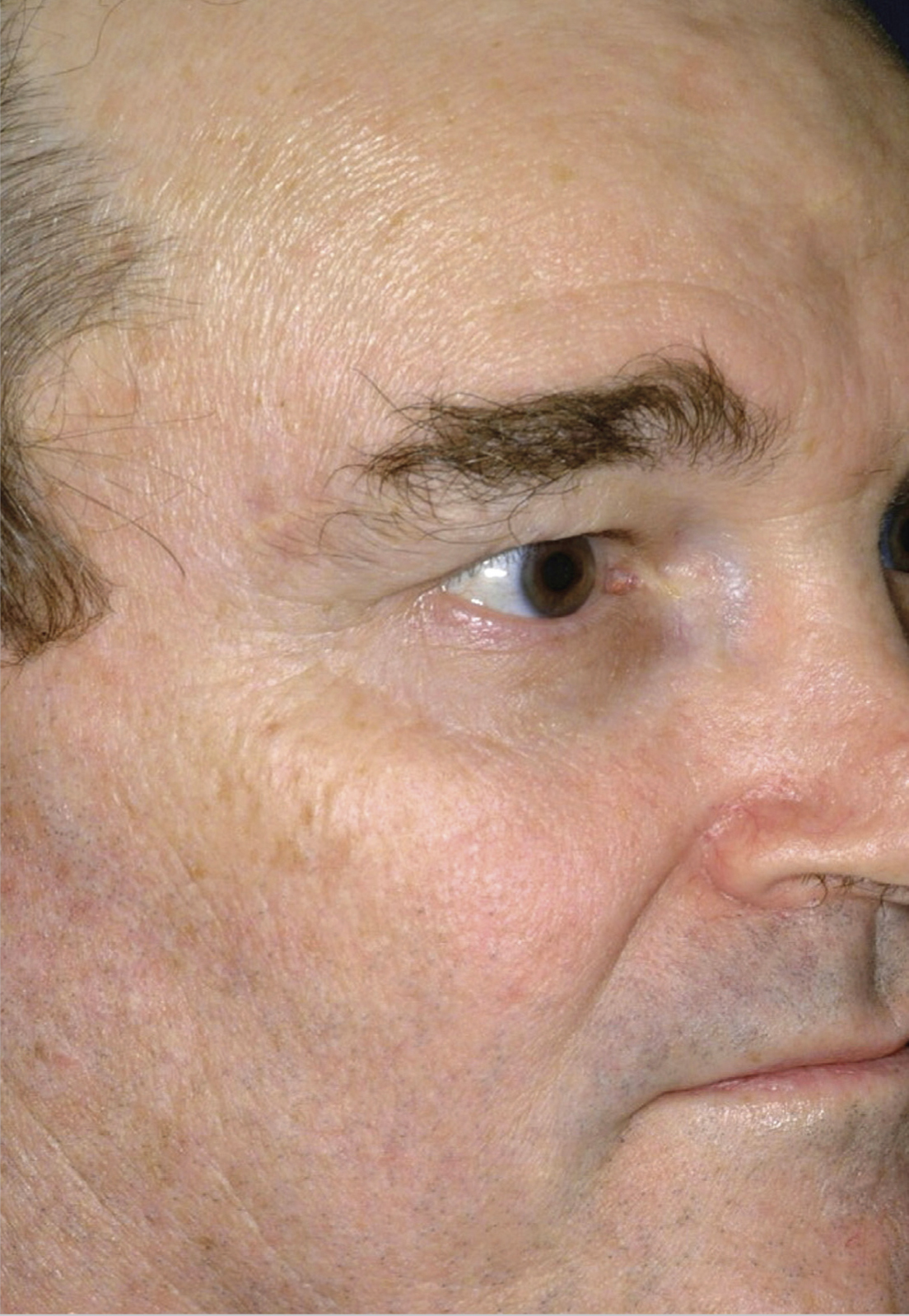 The SkinTyte procedure from Sciton utilizes infrared energy to deeply heat dermal collagen. By heating dermal collagen, SkinTyte initiates the body's natural healing process to create a new collagen foundation under the skin. SkinTyte is safe for all skin types and colors, and it can be performed on any part of the body including the face, neck, chest, and arms. Although SkinTyte uses heat to produce therapeutic benefits, powerful cooling mechanisms help protect the outer surface of your skin before, during, and after each pulse to provide a safe and comfortable procedure, with little to no downtime. With no need for a topical anesthetic, the energy is delivered in rapid, gentle pulses to promote contraction and partial coagulation of the collagen, initiating the body's natural healing process and creating firmer skin tissue.
Venus Viva from Venus Concept works by ablating and resurfacing the skin to correct signs of skin damage and improve the appearance of acne scars, stretch marks, rosacea, enlarged pores, deep wrinkles, and uneven skin texture and pigmentation. The Venus Viva features two applicators: one for the ablation and resurfacing of the skin, and the other for non-invasive wrinkle reduction. Following treatment with Venus Viva, patients often report having a much smoother and more even skin tone, especially around the neck and jowls where loose skin is most common. Venus Viva skin resurfacing is perfect for all ethnicities and complexions, and it delivers the same results as traditional CO2 lasers, but with less pain and associated downtime.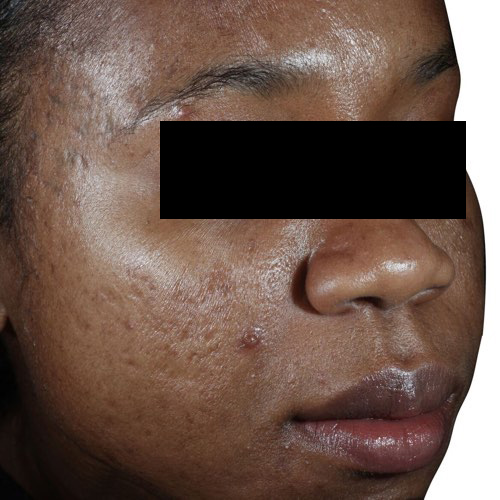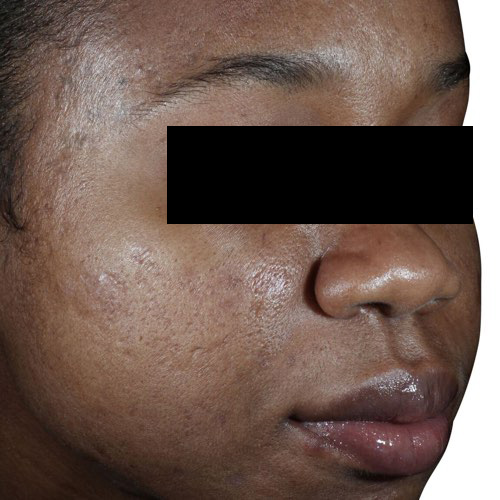 Conclusion: Prevention Is Key To Young, Healthy-Looking Skin. But If The Damage Is Already Done, Non-Surgical & Non-Invasive Procedures Can Help.
Yes – it's true: an ounce of prevention is worth a pound of cure. That's why it's so important to take extreme caution when it comes to preventing skin damage from the sun. Although sunscreen, long-sleeve shirts, hats, and sunglasses are extremely important, age is still inevitable. That said, fine lines and wrinkles, age spots, melasma, and loose skin can happen to anyone – even the most sun-conscious among us.
However, thanks to modern cosmetic innovations, you don't have to sit back and let fate unfold on your face. Instead, you can take proactive measures to reverse years of sun damage, and then maintain your beautiful results with regular follow up treatments. At Jiva Med Spa in Columbus and Dayton, we offer the industry's most innovative and high-quality technology for non-surgical and non-invasive anti-aging procedures, including the five listed above. We believe everyone deserves to look and feel their best – regardless of their age or history of sun exposure.
If you're considering an anti-aging cosmetic procedure, Jiva Med Spa can help. Depending on your lifestyle, budget, and skin health goals, we can create a unique treatment plan that will work for you. In honor of November being "National Skin Health Month," we are providing FREE Visia Skin Analysis consultations, so we can better understand your unique skin concerns and recommend a custom treatment plan that will help get you the results you deserve.
If you're interested in scheduling your free Visia skin consultation or booking an appointment for any of our other anti-aging procedures, you can schedule your free consultation in our Columbus office by calling us at our Columbus office at (614) 421-7546, or our Dayton office at (937) 705-9430,or contact us here!
We can't wait to help you look and feel like your most youthful, beautiful self!