Laser Hair Removal Treatment Overview
Laser hair removal – or reduction – is one of the most popular cosmetic treatments in the U.S. (including Columbus, Ohio & Dayton, Ohio) with more than 1 MILLION procedures performed each year. It works by delivering highly concentrated pulses of light into hair follicles, effectively damaging the follicles and reducing growth. 
About the BBL 
Forever Bare BBL is a revolutionary technology in hair removal. Traditionally, hair removal devices apply all of their energy to any given area all at once. By sending multiple lower fluence pulses at a high repetition rate, Forever Bare BBL provides a treatment that is safe, fast, effective, and comfortable. 
About the Clear Scan YAG
ClearScan YAG was initially created to combat skin redness, broken veins, broken capillaries, and vascular conditions, but it's also an effective and safe solution for permanent hair reduction. Clear Scan YAG is the gold-standard treatment of choice for all skin types, tanned skin, and outdoor-active individuals. 
"

How great would it be to roll right out bed, throw a dress on, and you're good to go?! We have the machines to treat any skin type – dark skin and light skin – and effectively reduce hair growth to the point where you don't need to shave anymore." – Dr. 

Rakesh 

Nan

da

 
Jiva Med Spa performs 900+ laser hair removal procedures PER WEEK!
Comparing Laser Hair Removal & Electrolysis
Both laser hair removal and electrolysis target hair follicles and use heat to reduce and prevent new hair growth. 
| | | |
| --- | --- | --- |
|   | Laser Hair Removal  | Electrolysis  |
| FDA-Approved  |   | ✓  |
| Permanent  |   | ✓  |
| Best For Black & Brown Hair  | ✓  |   |
| Best For White, Grey & Red Hair  |   | ✓  |
| Targets Multiple Follicles At Once  | ✓  |   |
| Best For Large Surface Areas  | ✓  |   |
| Requires 6+ Treatments  | ✓  |   |
| Requires 20+ Treatments  |   | ✓  |
| Average Cost Per Treatment: $235  | ✓  |   |
| Average Cost Per Treatment: $75   |   | ✓  |
Although electrolysis is a permanent solution, laser hair removal is still more popular in the United States.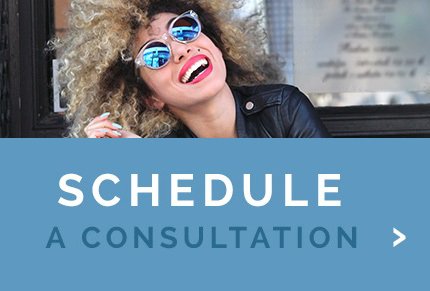 Today was my first session of laser hair removal on full legs. I was really nervous but Teresa was great! Talked me through it and made me feel really comfortable. She also made it as painless as possible (no laser is ever painless). I checked in and didn't even wait 3 minutes before being called back for treatment. I've been to multiple laser hair removal offices and they all wanted more than $5,000 for full legs, I paid not even a third of that here and they use the same machines. look forward to continuing my treatments with you all!
Bridget T.
My daughter & I both got laser hair removal services on our legs & underarms. Our Cosmetic Therapist was Erin. Love her!!! She was professional, easy to talk to and she made sure we were comfortable and answered all our questions and concerns. It made the whole procedure enjoyable. The facility is nice and clean. Everyone was all so nice, in fact going back for my laser Halo session today! Highly recommend… make sure to request Erin.
Nicole S.
Very professional and nice office. They recently remodeled and it looks great. The front desk is helpful and the doctor and nurses are very skilled and make you feel comfortable. I received laser hair removal and the results are fantastic. I would recommend this place. 
Alexa Z.
I have been receiving laser hair removal with Erin for more than a year now, and absolutely love her. She is knowledgeable, helpful, and easy to talk to. Not only is she great at what she does, but she genuinely cares. Plus, I have seen great results in my hair reduction, and no longer have a need to shave. The facilities are clean and inviting, and Chelsea at the front desk is beyond helpful, easy to work with, and pleasant to talk to.
Tanya P.
Frequently Asked Questions About Our Hair Removal Procedure
How long does it take for me to see the results?
A common misconception is that laser hair reduction and electrolysis are one-and-done treatments. However, laser hair reduction takes at least six sessions, and electrolysis usually takes 20+ sessions since it's a more time-consuming process. However, patients can expect to see significantly less body hair after each session.
What areas of the body can be treated?
Laser hair reduction and electrolysis can treat almost any area of the body. The most commonly treated areas are the upper lip, chin, back, chest, bikini area, neck, and shoulders. For larger surface areas – such as the legs – laser hair reduction is preferred. For smaller surface areas – such as the upper lip – electrolysis is often the better choice.
What does follow-up look like?
Immediately after surgery, you can expect some swelling and pain, which can be treated with OTC painkillers, ice packs, and steroid cream if prescribed. Pain should dissipate in a day or two. A few weeks after hair reduction, you will notice your hair begin to shed and not return. With electrolysis, the unwanted hair will be gone forever after it's plucked from the follicle.
What makes Jiva Med Spa different?
Laser hair reduction at Jiva Med Spa is performed under the supervision of our medical director, Dr. Rakesh Nanda. Your health and wellbeing is always our #1 priority, which is why we focus on providing a comprehensive before, during, and after treatment plan. Because we use only the best aesthetic medical equipment from Sciton, you'll see noticeable results more quickly and with fewer painful side effects.
How do I get to your Columbus Ohio Med Spa Location?
From Polaris Fashion Place 1500 Polaris Pkwy, Columbus, OH 43240
Get on
I-71 S
from
Gemini Pl
Continue on
I-71 S
to
Franklin County
. Take exit
3
from
I-670 W
Continue on
W Goodale St
. Drive to
Northwest Blvd
in
Grandview Heights
From John Glenn Columbus International Airport 4600 International Gateway, Columbus, OH 43219
https://goo.gl/maps/aAnz8GVBYzqxjfap9
Get on I-670 W/US-62 W in Mifflin Township from International Gateway
2 min (1.0 mi)
Follow I-670 W to W Goodale St in Columbus. Take exit 3 from I-670 W
5 min (5.2 mi)
Continue on W Goodale St. Drive to Northwest Blvd in Grandview Heights
6 min (1.4 mi)
From Hilliard Rome Rd Columbus, OH
https://goo.gl/maps/B498fcG2TcHd49MfA
Get on I-70 E
3 min (1.1 mi)
Continue on I-70 E to Grandview Ave. Take exit 1 from I-670 E
6 min (5.7 mi)
Continue on Grandview Ave. Take Goodale Blvd to Northwest Blvd in Grandview Heights
6 min (1.8 mi)
Parkway Centre-North Shopping Center 1656 Stringtown Rd, Grove City, OH 43123
https://goo.gl/maps/HiKjRkAnBJ9U5Gzc6
Get on I-71 N from Stringtown Rd
4 min (0.9 mi)
Continue on I-71 N to Columbus. Take exit 2 from OH-315 N
8 min (7.4 mi)
Continue on W Goodale St. Drive to Northwest Blvd in Grandview Heights
4 min (0.9 mi)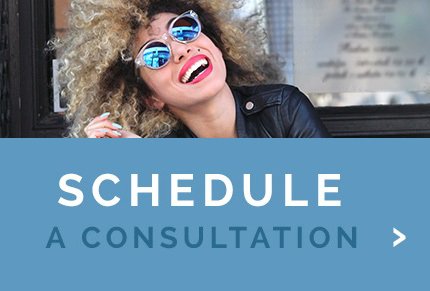 *Treatment results depicted or described may vary and are not guaranteed.